Only one in four men feel able to talk to friends and family when feeling stressed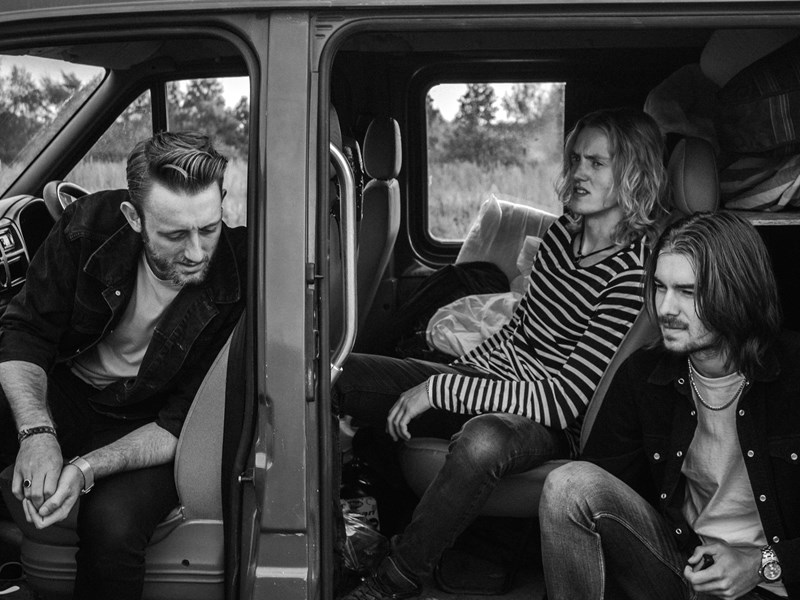 Newly published results, from a survey commissioned by the Mental Health Foundation, show that less than one in four (24%) men who have felt high levels of stress discussed this with a friend or family member.
The survey findings also revealed that men were more likely to turn to alcohol as a result of high-stress levels, with almost one in three men in the UK (31%) reporting that they had started drinking alcohol or increased the amount of alcohol they drank. 
The Mental Health Foundation in November 2018 released a range of research around men's mental health and launched these findings as part of National Stress Awareness Day. 
With suicide being the leading cause of death for men under 50 in the UK, these survey findings identify the ways that men deal with stress differently and highlight the warning signs of men's mental ill health. 
Alongside drinking more alcohol, men were twice as likely as women to report using illegal drugs when feeling stressed. The equivalent of over 2 million men in the UK who had experienced stress said that they started using illegal drugs, or using more illegal drugs as a result. Over 850,000 women said they had used illegal drugs to deal with stress. 
Overall, two in three men in the UK (67%) said that they felt so stressed at some point over the last year they felt overwhelmed or unable to cope. One in three have (29%) experienced suicidal thoughts as a result of feeling stressed.
Mark Rowland, Chief Executive of the Mental Health Foundation said: 
"It's worrying to see that men are still very unlikely to open up to a family member or a friend when feeling under stress. While stress isn't a mental health problem in itself, it often leads to depression, anxiety, self-harm and suicide.
"Some of the ways that men are dealing with stress - such as alcohol and drugs - can often intensify underlying feelings. 
"We need to address how men in our society are expected to cope when they feel under pressure. We all have a responsibility to shift the culture and talk to the men in our lives."
To encourage people to open up conversations around stress and mental health, the Mental Health Foundation has launched a new fundraising event, Curry & Chaat. The aim is simple: get together with friends, enjoy a great curry and raise money for the Mental Health Foundation.
We know that maintaining positive relationships in our life has a significant benefit for our mental health.
Prabir Chattopadhyay and Biswajit Deb Das, co-founders of Little Kolkata restaurant in Covent Garden commented on why they are supporting Curry and Chaat this month: 
"Running a restaurant and working in a high-pressure kitchen, we're aware that it's not always easy to find the right time to talk about stress and mental health. However, making time to enjoy conversation over a comforting meal makes such a difference.
Considering our restaurant started out as a supper club for family and friends, we value the Curry and Chaat concept enormously and encourage as many people as possible to raise money for mental health and have a chat over great food."
Five tips for stress management
1. Recognise when stress is causing problems and identify the causes: Try to identify the reasons for your feelings of stress. Ask yourself if you are taking on too much or if there is anything that can be handed over to someone else. 
2. Build supportive relationships and social networks: Find close family and/or friends who can offer help and practical advice. Joining a club, volunteering, or enrolling on a course are some ways to expand your social network and encourage you to try something different.
3. Look after your physical health: Try to eat healthily, get regular physical exercise, and be aware of your smoking, drinking and caffeine intake. 
4. Get restful sleep & take some time out: Try to take time to relax and find a balance between responsibility to yourself and others. Ensure you get enough rest, as sleeping problems can be common when feeling stressed 
5. Seek support: If you continue to feel overwhelmed, ask for help. Speak to a friend or family member, or contact your GP. If you need someone straight away contact Samaritans on 116 123 for free at any time. 

It can be difficult to talk about mental health and we hope that the campaign will help men understand it is important not to keep their feelings to themselves

Dr Alex Cotton, MBE, Mental Health Nurse and Founder of It Takes Balls To Talk
Coventry Warwickshire Partnership NHS Trust
Wayside
Wilsons Lane
CV6 6NY
IT TAKES BALLS TO TALK!
Help us to promote positive mental health and save someone's life.